On the evening of Wednesday, May 11, 2016, over 225 leaders of the San Diego-Tijuana real estate and land use community gathered at the Farmer and the Seahorse to honor the seven winners and three merit winners for the 2016 Healthy Places Awards. The Awards, the first of its kind for the Urban Land Institute San Diego-Tijuana District Council, embody the ULI's Healthy Places Initiative, recognizing outstanding projects, healthy programs and policies; and leaders who are forging the way in building healthy places in our region.
The Winners of the the Awards have raised the bar across the San Diego-Tijuana Region in terms of creating thriving communities that understand the direct link between human health and the built environment.
At the event, Active Living Research program director Jim Sallis was awarded the "Healthy Place Visionary Award" for his work as a trailblazer in the development of the field of active living. As a great honor, all subsequent "Visionary" awards will be named after Dr. Sallis.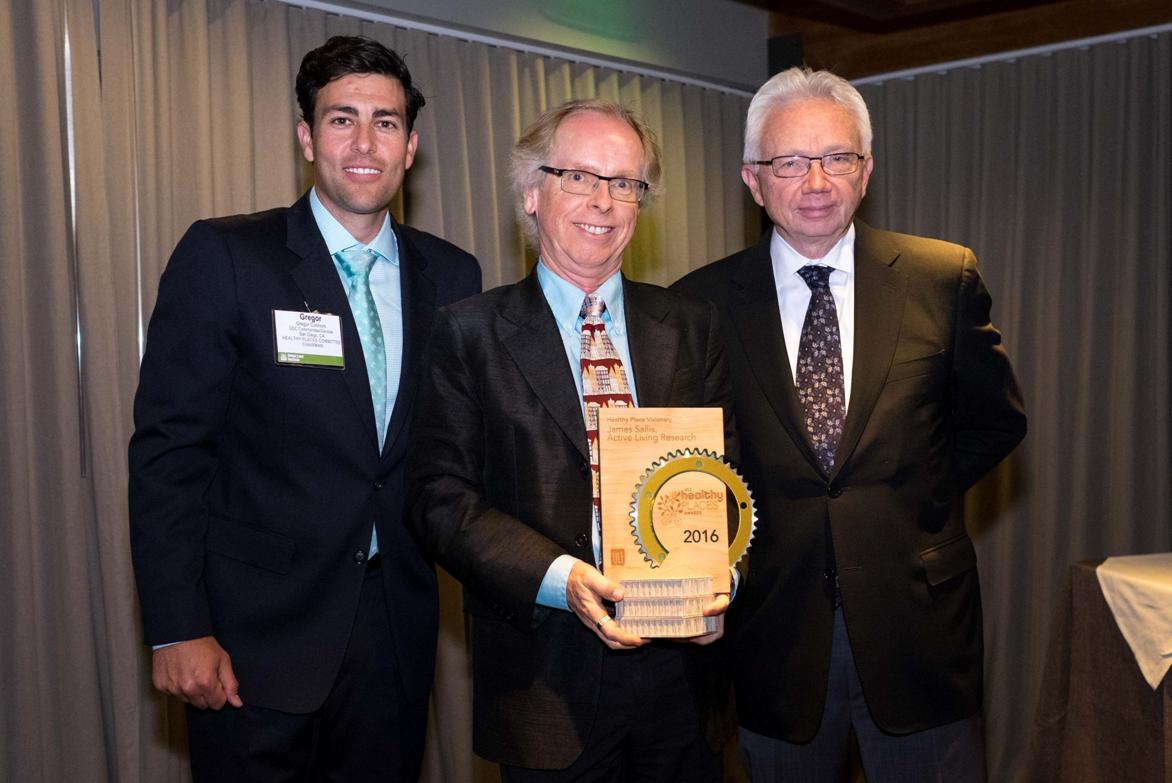 All of the 2016 Healthy Places Award Winners:
Healthy Place Crown Jewel Award: Waterfront Park, County of San Diego
Healthy Place Visionary Award: Dr. Jim Sallis, Active Living Research
Healthy Place for Business Award: The Alexandria at Torrey Pines
Urban Agriculture for Better Health Award: Leichtag Commons and Coastal Roots Farm
Grass Roots Healthy Place Award: Hilltop gARTen
Urban Model for Healthy Living Award: Celadon at 9th & Broadway
Artful Healthy Place Award: ARTS DISTRICT Liberty Station
Catalysts for Good Health Merit Awards: Copley-Price Family YMCA; City of La Mesa's Urban Trails Mobility Action Plan; Cooking for Salud, Olivewood Gardens